How to provide the capacity of jaw crusher?
2019-07-19
How to provide the capacity of jaw crusher?
Jaw crusher is mainly used for the coarse and middle crushing as the primary crusher, and it is widely used in mining, metallurgy, building material, highway, conservancy and chemical industrial. How to provide the capacity? Please refer to the following: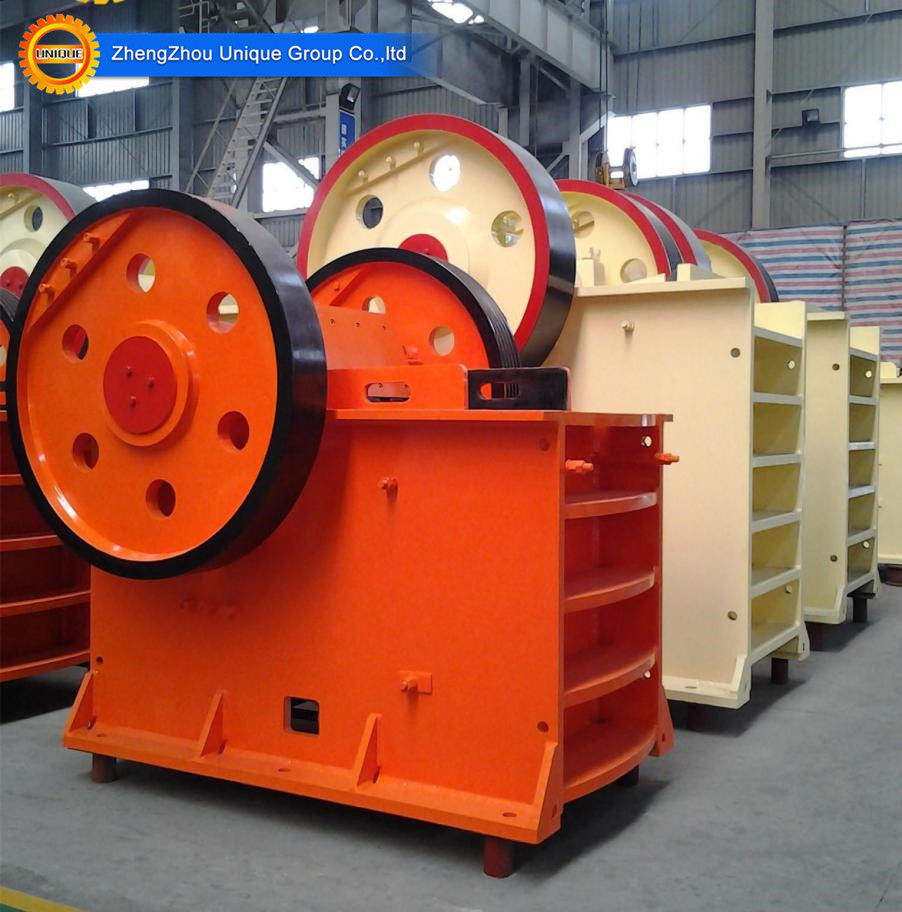 1. Strictly Control the feeding size. The maximum feed size is smaller than the size of the opening feed to prevent the material from getting stuck in the crushing chamber.
2. Strictly control the quantity of feeding. Excessive feeding will cause the crusher can't break in time. Insufficient feeding can't achieve its maximum capacity.
3. Continuous and stable feeding. Keeping the feeder's feeding rhythm consistent with the breaking rhythm of jaw crusher
4. Adjusting the angle to the vibrating feeder. Make full use of the screeningfunction to realize the screening in advance. Improving the effective breakage rate of jaw crusher.
5. Reasonably adjust the discharge opening of the jaw crusher. When the feed size of secondary crusher is satisfied, the discharge size is adjusted according to the maximum capacity.