Development Direction of Jaw Crusher
2014-01-27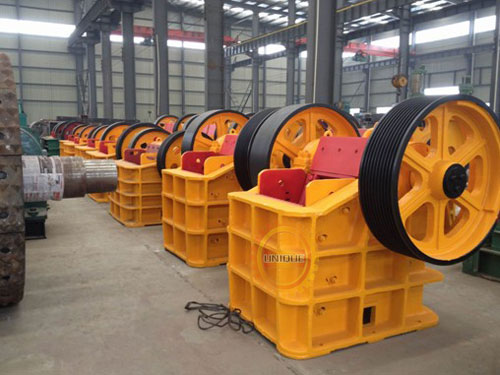 1. many factors may affect jaw crusher crushing particle size characteristics during its process, in addition to the hardness of the material itself, but also with the particle size of the material itself, compose, discharging opening;

2. whether it is material layer or a single particle crushing, all hope large feed size, and small output size. Thus, appropriate choice of specifications jaw crusher shall be based on feeding size, adjusting the size of dishcarging opening;

3. the material layer crushing can reduce the particle size. Therefore, during process, we should try to maintain the crushing cavity suitable material layer to reduce the particle size of crushed product.

In recent years, with the development of production technology, the crusher is also developing the high-tech direction. With the continuous expansion of the mining scale, as well as the increasing demand for sand and gravel materials, large-scale develop trend of crusher equipment is inevitable. So, being a professional manufacturer of crusher equipments, more important thing is the development of technologies to support multi-crushing equipment and development goals.

Zhengzhou UNIQUE Company is a professional and reliable crusher manufacturer. More information about our machine, please feel free to contact with us by phone or e-mail at any time!