Common problems and solutions for spring cone crusher
2019-08-12
Common problems and solutions for spring cone crusher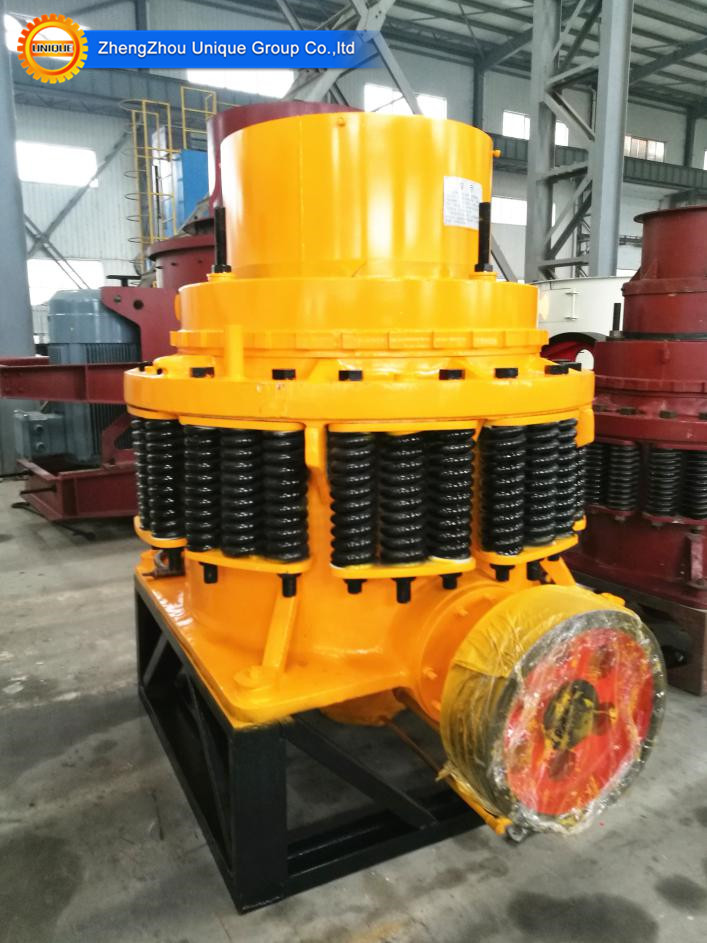 Spring cone crusher is used in metallurgical industry, construction materials industry, road building industry, chemical industry, silicate industry etc. It is suitable to crush ores and rocks with medium hardness and above. Some common problems and solutions for it below:
1. Strong vibration of the machine
Reason: the anchor bolt of the machine base is loose; the crushing cavity is blocked; the parts of machine have problems.
Solution: fasten anchor bolts; control feed amount; stop the machine and check.
2. The moving cone suddenly accelerates
Reason: the moving cone sinks; the gap between the tapered bushing and the main shaft is insufficient.
Solution: adjustment gap.
3. There has voice of crack in working
Reason: liner relaxation.
Solution: stop the machine and inspection screw tightening.
4. Too much high temperature with lubricating oil
Reason: bearing damage; insufficient oil; cooler blocked.
Solution: replace the bearing; add lubricating oil; clean the cooler.
5. Output size is bigger
Reason: the liner is worn seriously.
Solution: replace the liner or reduce the discharge opening.