What are Features and Advantages of Cement Production Line?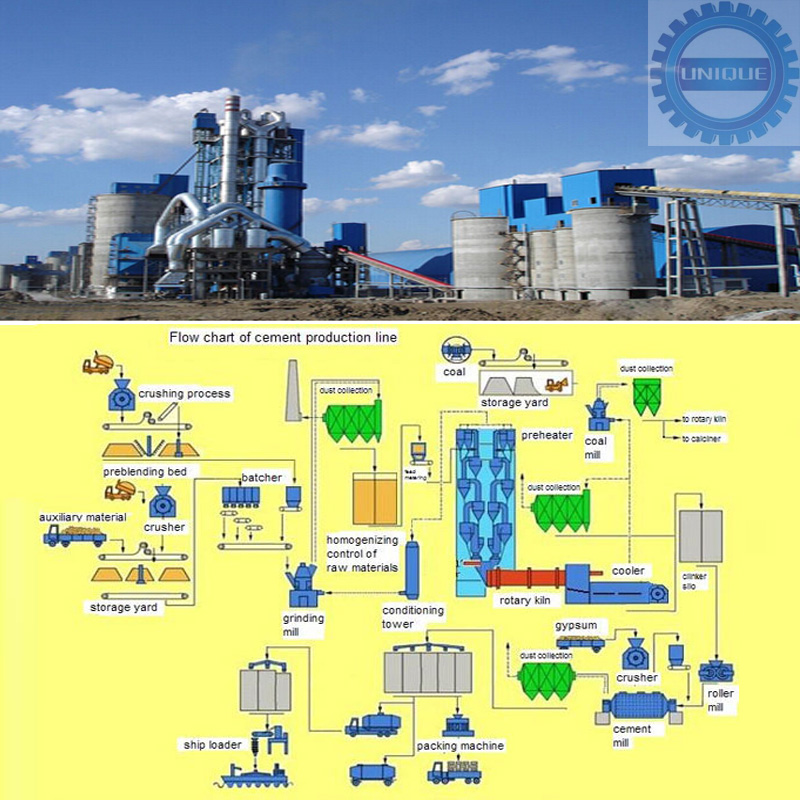 The cement production line also called cement making plant. It is a cement equipment production line composed by a series of equipment. This production line mainly consists of the process of limestone crushing, raw materials homogenizing, preheating decomposition, the cement clinker of firing and cement grinding packaging.
In the cement production line, we need not only the crushing machinery, but also the grinding machine. The whole production process of cement is generally as follows: homogenizing-- preparation of raw material -- raw material homogenization -- preheat decomposition -- the burning of cement clinker -- cement grinding mill -- cement packaging. In the process flow, different cement making machines should be used.
1. Easy to setup, operate and adjust, customizable;
2. Pre-sales: R&D and consulting support;
3. After-sale: skills training & spare parts support;
5. Simple structure and easy to operate;
6. Easy replacement of wear and spare parts;
9. Wide ranges of choices;